the story
THE LUV LOCZ EXPERIMENT IS A REGGAE INFUSED FUNK'N SOUL BAND BASED OUT OF DAYTON, OHIO. THE BAND WAS FOUNDED BY ROMAIR 'JAY-VEZ' HICKS AND ANTHONY 'SAXTONE' ARRINGTONIN IN 2016. SINCE IT'S CREATION, THE FOUNDERS ADDED AN ADDITIONAL SEVEN MEMBERS TO CREATE A UNIQUE SOUND THAT BRINGS THE PERFECT ENERGY FOR ANY OCCASION. FROM ORIGINAL MUSIC TO THEIR OWN TWIST ON YOUR FAVORITE TUNES, YOU WILL BE TAKEN AWAY FROM YOUR SEAT AND TRANSPORTED TO THE ISLANDS TO DANCE YOUR TROUBLES AWAY. COME WITNESS THE FUNK IN REGGAE SOUL LIVE.
COMPRISED OF EIGHT MEMBERS INCLUDING: JAYVEZ HICKS (LEAD VOCALS, GUITAR), CIAM CARR (VOCAL,GUTIAR), NATURAL ONYX (VOCALS,FLUTE), PHILIP HUTCHINSON (TRUMPET), CHRIS KENNEDY (PERCUSSION), CHRIS SHEPHERD (BASS), SHANI SHE ROCK (DANCER), CHIKIA (DANCER) ALL MEMBERS ARE STARS IN THEIR OWN RIGHT. SOME OF THEIR MUSICAL INSPIRATIONS INCLUDE, BOB MARLEY AND THE WAILERS, ARRESTED DEVELOPMENT, ZAPP, STEEL PULSE, AND OHIO PLAYERS JUST TO NAME A FEW. THEY RELEASED THEIR FIRST SINGLE "LUV LOCZ OFFICIAL" MARCH 2021 AND FOLLOWED IT UP WITH THEIR DEBUT ALBUM ENTITLED 'HONEY' AUGUST 2021 WHICH INCLUDES 10 SONGS RELEASED UNDER THE LABEL STREETLIGHT ENTERTAINMENT GROUP.
LUV LOCZ HAS SHARED THE STAGE WITH INTERNATIONAL REGGAE ARTIST LIKE CHUCK FENDA, MIKE LOVE, & ETANA. AFTER RELEASING THEIR DEBUT ALBUM "HONEY,"  THE GROUP RECORDED THEIR SOPHOMORE ALBUM ENTITLED "STRANGE FRUIT" RELEASED APRIL 28, 2023 EXCLUSIVELY ONLY AVAILABLE ON THIS SITE . THE STRANGE FRUIT ALBUM ENCOMPASES NUMEROUS  HITS INCLUDING NEW HIT SINGLE LUV RIDDEM CURRENTLY AVAILABLE ON ALL MUSIC PLATFORMS, & BLACK MAN FEATURING THE MAU MAU WARRIORS. THIS IS THEIR FIRST INTERNATIONAL RELEASE RECORDED IN JAMAICA AT THE IMFAMOUS "TUFF GONG STUDIOS.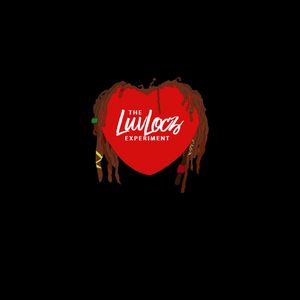 "

Luv Locz Us Together" - Luv Locz Experiment