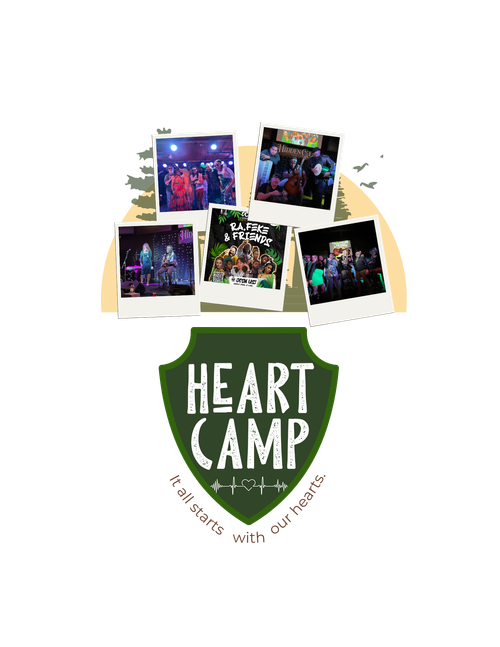 The HeArt is a house in Dayton Ohio focused on healing artists, hearts, and art in our neighborhoods. 
As the leading members of The Heart, who have grown by connecting with local artists turned friends, we created an opportunity for our community and The HeArt. That opportunity is a space designed for productive creativity and collaboration, where we can gather and fortify our work; HeArt Camp. 🎶🏕🫀
What is HeArt Camp? 🤔
HeArt Camp is an overnight artist development bootcamp. The outcome of HeArt camp is the HeArt Project, a collaborative collection of multi-media art powered by master-class cypher growth sessions.
This work of HeArt will be published, archived, shared, promoted and part of the positive impact that The HeArt is making in our communities. Also - it will be a compilation of BANGERS. In other words, we bout to #PUTITONWAX💿 . 
When

is HeArt Camp? 🗓
TBA
Where

is HeArt Camp? 🗺
@ The HeArt 
Why should I  be at HeArt Camp? ✨
Get access to producers, beats, other artists, and studio space.
Maximize free studio time.
Be a part of the HeArt Camp Creators Catalog.
Be featured on the HeArt Project Volume 1.
Participate in Masterclass Cypher growth sessions.
Get free keys from our onsite social media and artist development specialists.
Enjoy HeArty meals/snacks with your fellow campers.
Please fill out the form below to register for HeArt Camp. We will review your application. Hope to see you there! 🏕