Luv Locz Experiment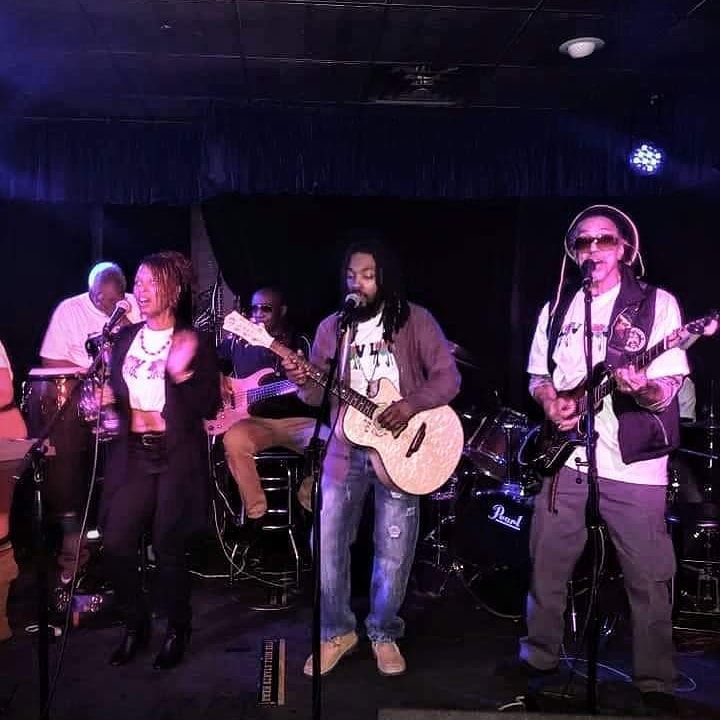 Luv Locz Experiment
More than Just Music
Smooth hooks - Electric Energy 
The Luv Locz Experiment is a hip-hop infused reggae soul band based out of Dayton, Ohio. 
The band was founded by Romair 'Jay-Vez' Hicks and Anthony 'SaxTone' Arrington in 2016.
Since it's creation, the founders added an additional six members to create a unique sound that brings the perfect energy for any occasion. 
The band members are:
Romair 'Jay-Vez' Hicks - Lead Vocalist/Lyricist/Guitar
Anthony 'Saxtone' Arrington - Drums/Saxaphone
Chris 'Taggart' Kennedy - Percussion
Phil 'Feel Good' Hutchinson - Trumpet
Chris 'Jah Chris' Shepeard - Bass/Vocals
Ciam 'Da Wizah' Carr - Lead Guitar/Vocals
Bryant 'B-Ham' Hamilton - Keys/Vocals
Eboni 'Dominique' Woodfork - Vocals
From original music to their own twist on your favorite tunes, you will be taken away from your seat and transported to the islands to dance your troubles away. Come witness the Soul in Reggae Soul live.